Water Damage Carpet Cleaning
Q.1 My Carpets are Flooded, what should I do?
A.1 Call us immediately to book us in and ask for Urgent Assistance!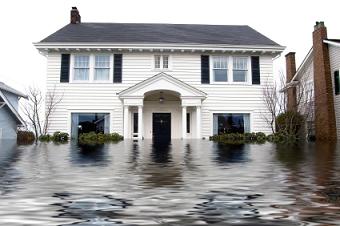 Q.2 My Carpets are water logged, can I just open the windows and turn the ceiling fans on and let them dry naturally?
A.2 No. Absolutely not! Water logged Carpets means that the subfloor is saturated. So the Floor, Underlay and Carpet are all drenched. You've got about over 25mm (1 inch) of water soaking into the floor, ruining the Underlay and destroying the Carpet!
Q.3 What's the worst that can happen if I leave the water in the wet Carpets and don't get the Subfloor, Underlay and Carpet Professionally dried?
A.3 Lots of things can go wrong! You can get Electrocuted! Or Secondary Damage (Water Penetrates everything in the home, including walls, ceilings, power points, light fittings etc.) to all of your furniture or electrical items will break (e.g. DVDs, TVs, Computers etc.!). The Floor can get Mould Damage, that poisons the air with microscopic fungal spores, making you and your Family very very sick, which can lead to death. Your Carpet, Underlay and Smoothedge will need to be replaced, which costs more than Professionally Drying it! For Goodness Sakes, Ring us for help!

Switch to full Website version