Pest Control

Q.1 I've got a Pest Control problem at my Home and at Work, can you help me?
A.1 Yes. We do Pest Control for Domestic Customers and Commercial Customers.
Q.2 I've got a Bed Bug problem in my home, some Pest Control Businesses don't do jobs that have Bed Bugs, do you offer Pest Control Extermination Services for Bed Bugs?
A.2 Yes we do. And we also help Customers with Helpful Free advice on how to make sure they don't return.
Q.3 We have a Flea and Tick problem, do you offer Pest Control Extermination for Fleas and Ticks?
A.3 Yes. We do Flea and Tick Pest Control Extermination inside the home and outside the building too.
Q.4 I'm worried that the Pesticides that you use will be poisonous to my family. Are the Chemicals that you use dangerous to humans?
A.4 No. We use only the Best, Most Environmentally Friendly Pesticides possible! The man-made Chemicals we use are very safe, the active ingredients are sourced from plant species in nature.
Q.5 Are there any Pest Control Extermination Services that you don't offer?
A.5 We do not do Termite Services as it's a specialist area that we don't cover. However, our General Pest Control Extermination Chemicals are designed to repel and kill existing or new Termites.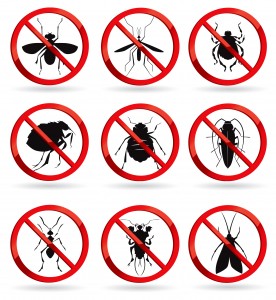 Switch to full Website version