Carpet Cleaning
Q.1 Are you going to do a good job if I hire you to Clean my Carpets?
A.1 Absolutely! Yes. We Clean to the Highest Possible Standards: Australian and New Zealand Carpet Cleaning Standard AS/NZS 3733:1995 and the International Body at the Institute of Inspection Cleaning and Restoration Certification (IICRC) S100 Standard.
Q.2 Are your Carpet Cleaners Professionally Trained & Accredited?
A.2 Yes, our Carpet Cleaning Technicians are IICRC Professionally Trained & Accredited!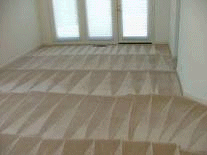 Q.3 Will you leave the Carpets Wet for 2 to 4 Days like the Cheap Carpet Cleaners do?
A.3 Absolutely Not! Your Carpets will be dry within 30 minutes up to 8 hours (depending on weather conditions; usually less than 1-3 hours in Summer and 4-5 hours in Winter)
Q.4 Do you pre-vacuum the Carpets with a Asthmatic Friendly Commercial Quality Vacuum Cleaner as part of the Cleaning process?
A.4 Yes, we don't cut any corners on High Quality Cleaning or Service!
Q.5 Do you have a 100% Customer Satisfaction Guarantee?
A.5 Yes. We have a 14 day 100% Satisfaction Guarantee.

Switch to full Website version